Meet our new Investment Director
From Board member to Portfolio Manager to Investment Director; as of January next year, Ole Søeberg will take over the reins of the portfolio team.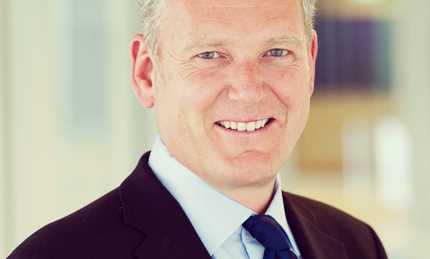 The distinctive Dane has been appointed by SKAGEN to lead more than 20 portfolio managers in Stavanger. On 1 January 2015, Ole Søeberg will replace Harald Espedal as Investment Director, a position that Harald has held since 2011. Ole is an experienced team player, who can take SKAGEN towards the future at the same time as ensuring continuity in the funds. His most important task will be to further develop the team and ensure that we hold true to the investment philosophy that has guided us for 22 years.
"I have worked with Ole for almost 25 years. I know that his broad experience, strong communication skills and commitment to team management will benefit SKAGEN enormously. Ole is a positive force with an extensive knowledge of investing and economics. He has wide interests and the ability to put these into an investment context. The portfolio team have reacted very positively to the appointment," commented Kristoffer Stensrud.
Investment philosophy takes first priority
Ole Søeberg already knows what is expected from him in his new role. He was a member of the company's Board of Directors from 2007 until 2011 when he was hired as portfolio manager of SKAGEN Vekst. He will keep his co-lead role in SKAGEN Vekst alongside working as Investment Director. In his new position he will be responsible for ensuring that investments in all the portfolios live up to the principles of the investment philosophy.
"With a team of more than 20 highly competent portfolio managers, it will be an exciting task to manage and develop the enormous individual and shared knowledge libraries available in the team. This is one of the cornerstones of our investment work and is essential when it comes to finding under-researched, unpopular and undervalued stocks that constitutes our core competence," explains Ole Søeberg.
Long experience of investing
Ole Søeberg has 30 years' experience from investing and management. He joined SKAGEN from his position as Managing Director and Head of Investor Relations at the Danish insurance company, Tryg AS, where he had worked since 2006. Before Tryg he was Director of Investor Relations at the Danish phone provider TDC AS, following positions at Alfred Berg and Carnegie in Denmark. He began his career at Copenhagen-based Privatbanken and went on to become co-founder of research firm Dansk Aktie Analyse. After 15 years in sell-side roles at investment banks and thereafter in Investor Relations, Ole now feels that he is fuelling his passion for equities.