All about oil
Over the next six months, the Energy Spring will pose the biggest geopolitical risk globally.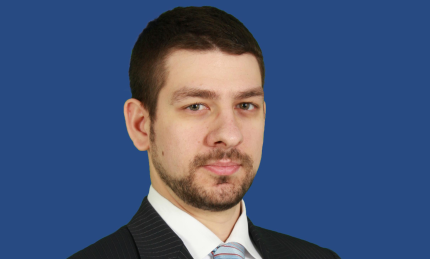 So says Marko Papic, Chief Geopolitical Strategist at BCA Research, and one of the speakers at our New Year's Conference 2015.
Prior to joining BCA Papic was a Senior Analyst for STRATFOR, a global intelligence agency, where he shaped the firm's global geopolitical strategy. He is a sought-after geopolitical strategist, having been interviewed by numerous media organisations, including The New York Times, The Wall Street Journal and the BBC, amongst others.
Like the Arab Spring, but worse
The theme that Papic is most concerned with going into 2015 is the 'Energy Spring'. "With oil prices in a rout, political risk will rise in energy-producing countries. It is probable that revenue losses and fiscal uncertainty combine to create a negative dynamic comparable to the risks during Arab Spring," comments Papic.
However, the global context is much worse for the Energy Spring than the Arab Spring. In 2010-2011, China was still stimulating and global growth was relatively strong. Today, China is not willing to bail the rest of the world out. This will in turn give rise to domestic political risks, according to Papic.
A contrarian view
Unlike many investors, Papic does not agree that ISIS currently poses a significant risk to the global economy. He argues that media coverage has created an exaggerated focus on ISIS militants, but in his view, they are a militant organisation with far more advanced PR skills than military capability. He even goes so far as to argue that if it weren't for the temporary disruption to oil production, ISIS would be "basically irrelevant".
The threat to investors from the instability in Iraq, however, has long been a central thesis for Papic and his team at BCA. The key role played by Iraq when it comes to future oil supply should not be overlooked. While investors seem to be overly reliant on shale production in the US, Papic stresses the urgency of finding another source of oil if we are not to return to USD 120 oil. In his view, Iraq, with its conventional oil production and low extraction costs, is the obvious solution.
2016 and beyond
While tensions in East Asia seem to have abated for now, the geopolitical disequilibrium in the region and the Sino-American rivalry in particular are the most dangerous global risks in the longer term. "Investors should definitely keep an eye on East Asia as it is the one truly systemic geopolitical risk out there," emphasises Papic. "I think both Beijing and Tokyo are taking a breather from their confrontation now in order to consolidate domestic strategies. In the long term, however, I think that East Asian risks will increase."
You can hear more of Papic's views on the topic of Multipolarity and Globalization: Incompatible Pairing at SKAGEN's New Year's Conference 2015.