Making the impossible possible
"New technology means that just a few people are now able to do what only governments and large corporations were able to do previously within education, water, food, healthcare and security."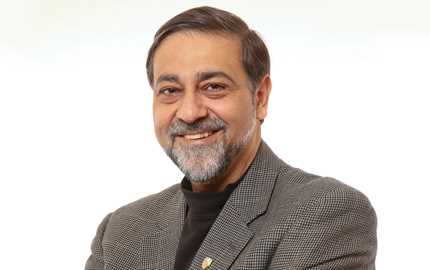 IT guru and founder, Vivek Wadhwa, is unambiguous in his message. The implications for business are also clear: Whoever does not keep up with technological developments, and with the advances and productivity gains these entail, will be the losers of tomorrow.
Robots, nanotechnology, 3D printers, self-driving cars, drones and new medicine are just a few of the technological developments emerging at a furious pace. Not only are they extremely positive for business, they may also make the world a better place in which to live by making the impossible possible, according to Wadhwa.
Cannot rest on your laurels
Resting on one's laurels and assuming that one will remain in the game no matter what can be perilous, quite literally. We have seen several good examples of this.
What became of Kodak, world leader within photography? Within mobile telephony we can find numerous examples of precisely such failures: Motorola and its folding phone; HTC with the first user-friendly smartphones; Nokia, which just a few years ago had almost 50 percent of the world market for mobile phones, but which has now disappeared into the Microsoft system.
What all these companies had in common was that they failed to keep up with technological advancements.
Popular columnist
Wadhwa is responsible for educating a select group of leaders about the exponentially growing technologies that are changing our world. He is an advisor to several governments and a popular mentor for entrepreneurs.
Wadhwa is also an author and regular columnist for The Washington Post, Bloomberg Business Week, The Wall Street Journal's "Accelerators" Blog and Forbes.
He bases his commentary on projects that he is part of as well as his thoughts on future technological developments. These include opportunities and threats for companies and countries alike.
A costly no to immigration
One theme that preoccupies Wadhwa, an Indian-born US citizen, is the resources that the US loses out on when authorities ask highly-educated immigrants without valid visas to return home.
"We're seeing a boom in technology entrepreneurship in India, China, and even Russia, because the US won't let people stay here," Wadhwa told Time Magazine last year.
Wadhwa has written several books and he takes up this theme in his most recent one, The Immigrant Exodus: Why America Is Losing the Global Race to Capture Entrepreneurial Talent.
Among the world's most influential
In 2013 Wadhwa was named by Time Magazine as one of the 40 most influential minds in technology.
You can follow Vivek Wadhwa on Twitter, @wadhwa, and find his research reports at wadhwa.com.